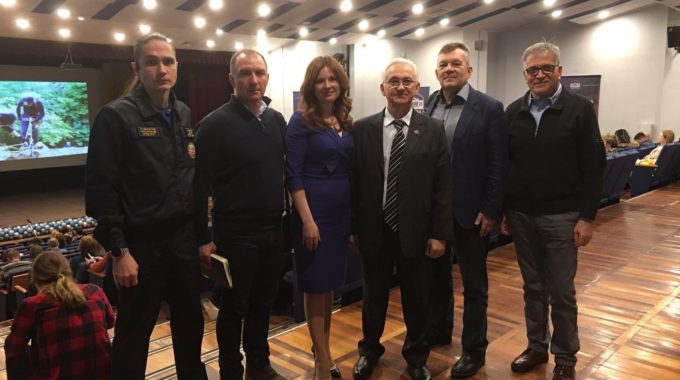 Management of the Faculty at the International Science Festival in Moscow
In the period from 9/2 to 2/14/2020 Dean of the Faculty of Security Science Predrag Ćeranić, Ph.D. and Darko Paspalj, Ph.D. are on a working visit to Moscow, Russian Federation.
Organized by the MOSCOW REGION STATE UNIVERSITY, the International Science Festival is dedicated to the Day of Russian Science, and on the third day of the festival. Predrag Ceranić, Ph.D. presented his work on the topic "Contemporary challenges and new security threats" within the panel "Defending the Fatherland: History and Modern Age".