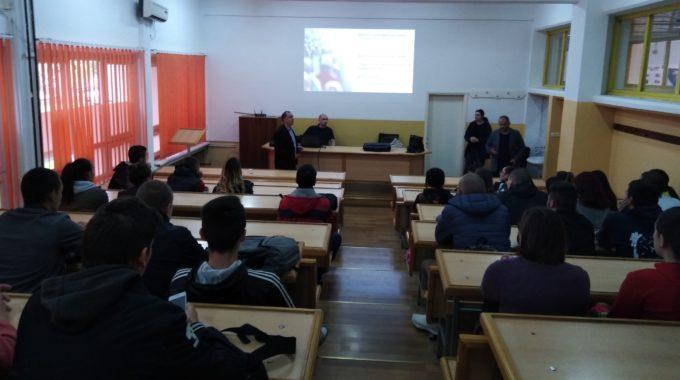 Presentation of the Faculty in secondary schools in Srpska
After presentations that we have held in the secondary schools in the past two weeks in Banja Luka, Gradiška, Mrkonjić Grad, Doboj, Faculty of Security Studies presented study program to the graduates in Prijedor.
In the hall of the Prijedor Secondary School, graduates were presented with the Faculty, a study program, a selection procedure for candidates and general conditions for studying at the University of Banja Luka.
We again invite graduates from all the towns of Srpska to the Open Doors Day, which will be held on April 19, starting at 12.00 at the University Sports Hall in Banja Luka.
The preparatory course for taking the entrance exam is June 7th.
The entrance exam will be held on July 1st.
See you soon.