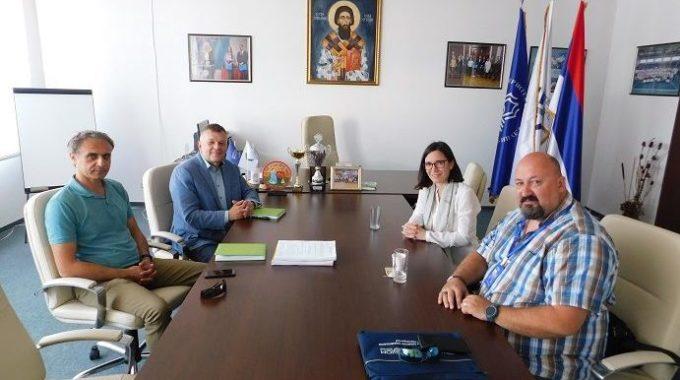 Meeting with the delegation of the International Organization for Migration
A meeting of the Faculty management with the delegation and the International Organization for  Migrantion (IOM) was held on May 13 this year at the Faculty of Security Science.
In a constructive conversation, the bases for future cooperation of this international organization with the Faculty of Security Science were agreed, and special attention was paid to the study program of the second cycle Natural Disasters Risk Management.
The Faculty has been teaching from the mentioned study program for the fourth year, and nine students managed to defend their master's thesis on topics related to natural disasters.
Ms. Margerita Wismar, Program Coordinator, stated that she expects successful cooperation with our Faculty.