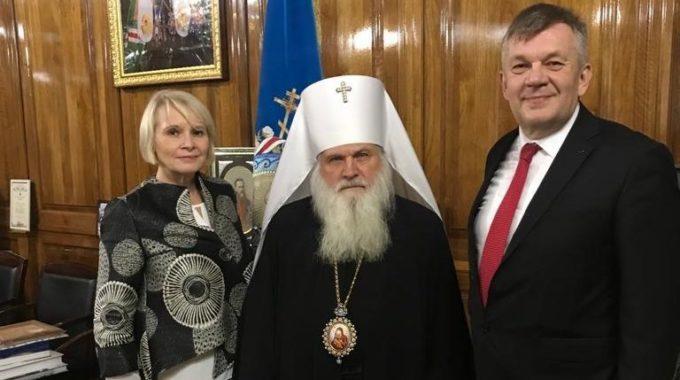 Dean Ćeranić participated in the international conference in Tashkent
Dean of the Faculty of Security Science, University of Banja Luka, Dr Predrag Ćeranić, at the invitation of the Director of the International Fund for Spiritual Unity of the People, Professor Valery Arkadyevich Alexeyev, spoke at the XXVII International Conference, which was organized by this fund last week in Tashkent, the capital of Uzbekistan.
The theme of the conference was "Climate, Pathogens and Digitization – Global Challenges and Traditional Values".
In addition to the delegation from Russia, the conference was attended by delegations from Serbia, Belarus, Armenia and the Czech Republic. The conference was held with the support of the Central Asian Metropolitan of the Russian Orthodox Church.
His Eminence the Metropolitan of Tashkent and Uzbekistan, Mr. Vicentine, who was also the moderator of the event, addressed the participants and attendees with a welcoming speech.