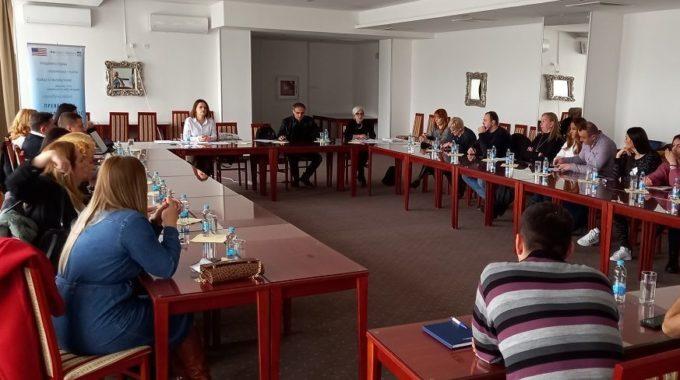 Conference of the project "Socialization with law and prevention of juvenile delinquency in Republic of Srpska" on January 31 and February 1 in Laktaši
The conference of the project "Socialization with Law and Prevention of Juvenile Delinquency in Republic of Srpska" gathered today in Terme Laktaši representatives of PH International BiH, Ministry of interior of Srpska, Republic Pedagogical Institute of Srpska, Faculty of Security Sciencesand teachers from several primary and secondary schools in Srpska.
The main goals of the project are the development of four manuals for the prevention of juvenile delinquency, training of teachers and teaching in 27 schools in Srpska, reducing the crime rate among young people and achieving a higher level of public trust in rule of law institutions.
The program is being implemented simultaneously in the Republic of Srpska and Brcko District in the period from December 1, 2020 to November 30, 2022.
Project activities include professional training for teaching staff and police, preparation and testing of curricula, development of programs of extracurricular activities dealing with social networks in schools, as well as awarding mini grants to schools based on project applications.