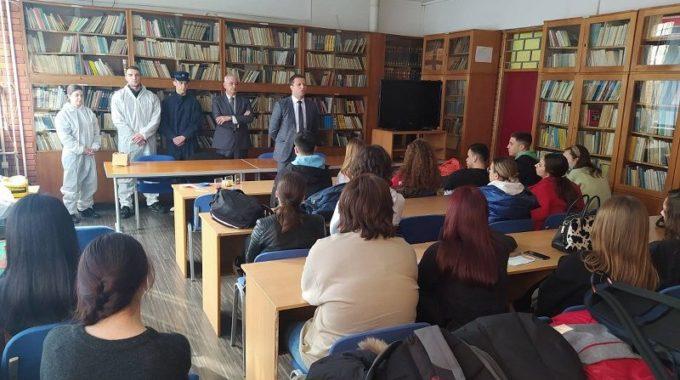 Promotional activities of the Faculty in the Gymnasium Banja Luka
Teachers and students of the Faculty today in the reading room of the Banja Luka Gymnasium performed a demonstration exercise of securing the spot and investigating aggravated theft.
The students of the Gymnasium were presented with the study program Security and Criminology, conditions and procedures for enrollment, and the promotional material of the Faculty was distributed.
These activities are part of the promotion of the Faculty for the enrollment of the new generation of students in the academic year 2022/23. years.
The high school in Banja Luka is the oldest and one of the best high schools in Srpska, and the goal of the Faculty Management is to motivate the graduates of this school to apply for enrollment in greater numbers than in previous years.