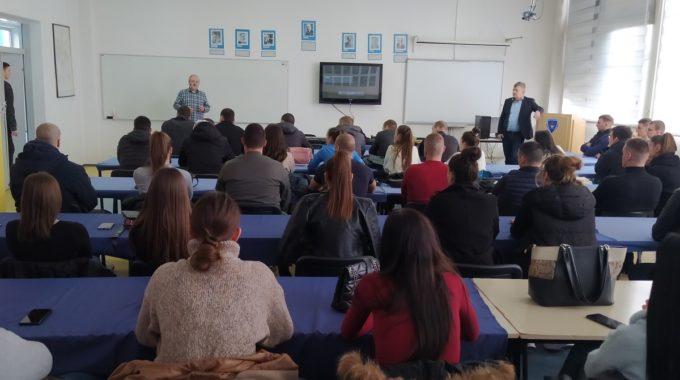 A presentation of airsoft equipment was held at the Faculty of Security Science
Svetislav Bajić from the University of Banja Luka, held a presentation of airsoft equipment today in the criminology office of the Faculty of Security Science.
As part of the theoretical and practical presentation, airsoft props, protective equipment and replicas of well-known brands of the military industry were presented.
Each replica has an identical look as the original. These are lighter replicas, and there are also those that are made of a mixture of plastic and metal that are as convincing in weight as possible to the original.
Airsoft is a modern sport and hobby in which participants eliminate opponents by shooting spherical bullets launched from airsoft weapons.