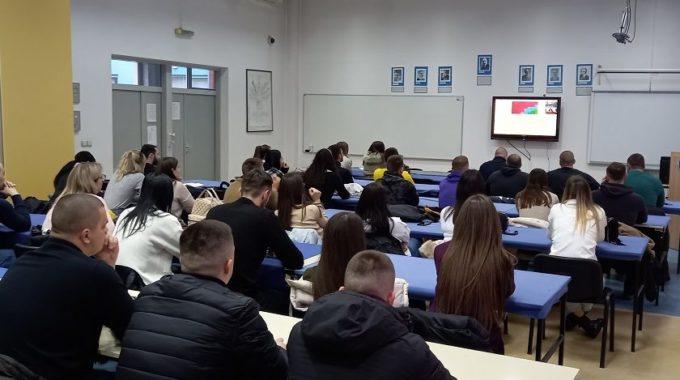 Serbian-Russian Humanitarian Center in Nis: Lecture by Professor Kachanov
On March 1, 2022, Professor Sergey Kachanov, Deputy Director of the Serbian-Russian Humanitarian Center in Nis, gave an online lecture to fourth-year students of the Faculty of Security Science on "The role and place of normative and methodological documents in crisis management tasks taking into account the experience of the Russian Federation. "
The lecture was held as part of the course on the subject of Critical Infrastructure Protection (Assistant Professor Goran Amidžić, PhD, Milica Sikimić, ma) on the occasion of March 1, International Civil Protection Day.
The Serbian-Russian Humanitarian Center (SRHC) was established on the basis of the Agreement between the Government of the Republic of Serbia and the Government of the Russian Federation on April 25, 2012.
Center was established with the aim of implementing humanitarian tasks, which include participation in emergency prevention activities, providing humanitarian assistance to the population affected by natural disasters, implementing joint projects and programs in the Republic of Serbia and other Balkan countries, etc.