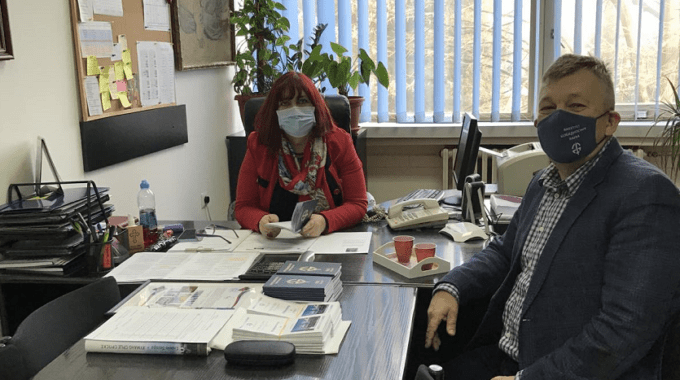 Banja Luka High School: Promotion of the study program Sefety and Criminology
Dean of the Faculty Dr Predrag Ćeranić met today in the Banja Luka high school with the director Vitа Malešević.
For the purpose of presenting the study program Sefety and Criminology, the graduates of the Banja Luka Gymnasium will be given 300 copies of promotional material for enrollment at the Faculty of Security Sciences.
The high school in Banja Luka is the oldest and one of the best high schools in Srpska. Last year, it celebrated 125 years of existence and successful work. The management of the Faculty wants to attract the graduates of this school, who are known for their broad and quality education, to apply for enrollment in larger numbers than in previous years.