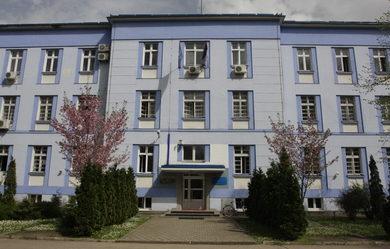 Normal Work Process Resumed at the University of Banja Luka
From 12 May 2020, all organizational units at the University of Banja Luka started operating normally.
On 11 May 2020, the Ministry of Scientific and Technological Development, Higher Education and Information Society of the Republic of Srpska informed the University about the cessation of the Guidance on organizing the minimum work process at higher education institutions of 16 March 2020.
It is important to emphasize that the organization of work is based on detailed instructions of the Public Health Institute of the Republic of Srpska for the prevention and spread of COVID-19 diseases, in the workplace.
Hence, all employees and persons who come to the University are required to wear facemasks and gloves. The employees and students are required to keep a two-metre distance from each other as well as to follow the disinfection and enhanced personal hygiene measures. The number of persons who share the official premises of the organizational units is also limited, and it is not allowed to stay too long and make longer queues. As for the organization of work, all the prescribed measures are followed, especially the ones related to the number of employees sharing an office.
Students will still have online classes, pursuant to the previous guidance of the relevant ministry.