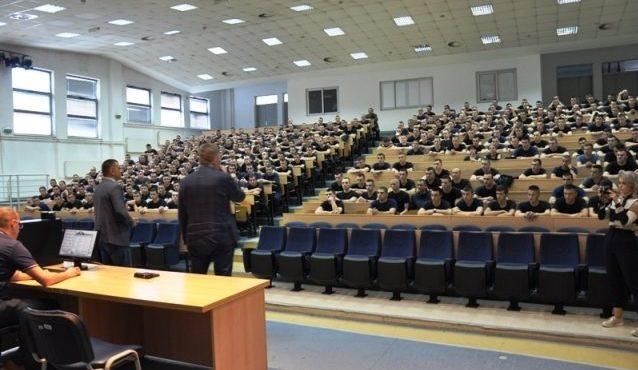 Dean Dr. Predrag Ceranic gave a lecture to cadets PA
Dean of the Faculty of Security Sciences Dr. Predrag Ceranic held on 25 April 2019 lecturing to cadets of the 20th class of the Police Academy on the topic "Contemporary security challenges".
Cadets is shown the film of the Faculty of Security Studies from this year's Policies games.
Dr. Ceranic introduced the cadet with the techniques of hybrid warfare and pointed to their application in the Republika of Srpska. After the lecture, the cadets took the opportunity to ask questions.
Dean Ceranic wished much successes to cadets in continuing education and expressed his desire to see some of them in the next academic year as students of the Faculty of Security Studies.