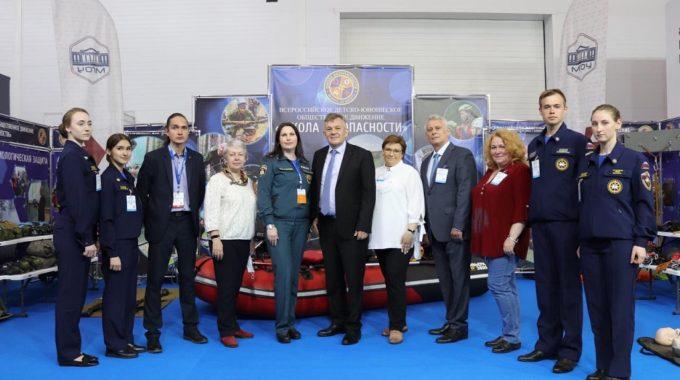 Dean of the Faculty of Security Science at the XIII International Exhibition "Complex Security 2021" in Moscow, Russia
In the period from 13 to 16 May 2021, the Dean of the Faculty of Security Science, Dr. Predrag Ćeranić, as an honorary member of the team of the Faculty of Security from Moscow, visited the international exhibition "Complex Security 2021." The Government of the Russian Federation has traditionally organized this exhibition since 2008, and the most important exhibitors are the Ministry of Emergency Situations and the Ministry of Internal Affairs. The total area of ​​the exhibition part is about 25,000 square meters, on which the latest scientific and technological achievements in the field of safety, protection, and rescue are exhibited. This year, the Minister of Internal Affairs in the Government of Serbia, Aleksandar Vulin, also attended the exhibition. More about this event on the link: https://isse-russia.ru/
Dr. Predrag Ćeranić also visited the Main Temple of the Armed Forces of the Russian Federation. The temple was built by melting German tanks and planes seized in World War II. More about the magnificent building at: https://hram.mil.ru/
During the official part, a meeting of the management of the two faculties was held, and on the topic of the joint study of the second cycle "Environmental Safety", the possibilities of issuing a joint diploma for Banja Luka and Moscow students were discussed.
The planned study program will last a total of 4 semesters, of which all students will spend one semester in Moscow and one in Banja Luka. For the remaining two semesters, students will attend classes at their home higher education institutions and write their final thesis.
The visit and working meeting is a confirmation and continuation of many years of fruitful cooperation between the University of Banja Luka and the Moscow State Regional University, which began on the initiative of the Faculty of Security Sciences.