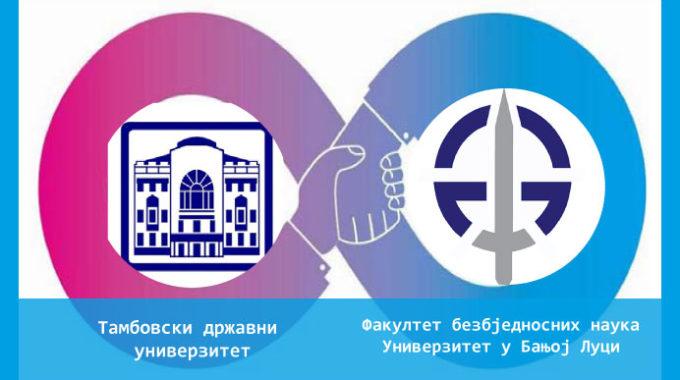 An agreement on cooperation was signed with Tambov State University from the Russian Federation
At the initiative of the Faculty of Security Science, the University of Banja Luka signed a cooperation agreement with the Tambov State University "GR Derzhavin", which is located in the city of Tambov in the Russian Federation.
The subject of the agreement is cooperation in the field of education, science, culture, student exchange, organization of joint scientific research and scientific-educational events.
Cooperation will be realized through the realization of joint scientific projects, exchange of students and professors, mentoring of graduates and doctoral students, joint scientific practices, exchange of information, etc.
Tambov State University was founded in 1918, and teaching and research work is currently being conducted at ten faculties and institutes.
In addition to the agreed cooperation with the TSU, we remind you that the Faculty has been successfully cooperating with the Moscow Regional State University for two years.