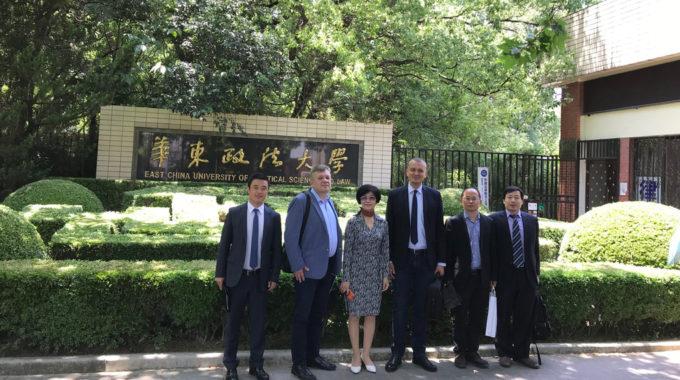 Delegation of Banja Luka University visited Shangai
Dr Predrag Ceranic, dean of the Faculty of Security Studies and Dr Goran Latinović, vice-rector for scientific research and development visited Shanghai from 18 to 23 May 2019. 

They visited China on the basis of a call from the East China University of Political Science and Law, and their stay in Shanghai was organized by mr Ljiljana Stević, Director of the Confucius Institute of the University of Banja Luka.

During their stay in China, representatives of the University of Banja Luka had meetings with Dr. Cui Jong, a representative of Jiangsu University from Jenjiang and his associate, Dr. Dragan Ostić, Manager at the International Cooperation Office at Đangsu University, which initiated the meeting and signed a Memorandum of Understanding between the two University. Giangsu University was founded in 1902, has about 2,000 teachers, associates and researchers and about 34,000 students in about 200 study programs. 

Jiangsu University attaches special attention to the linking of science and economy, so study programs in technical-technological, natural-mathematical and medical sciences are especially present.