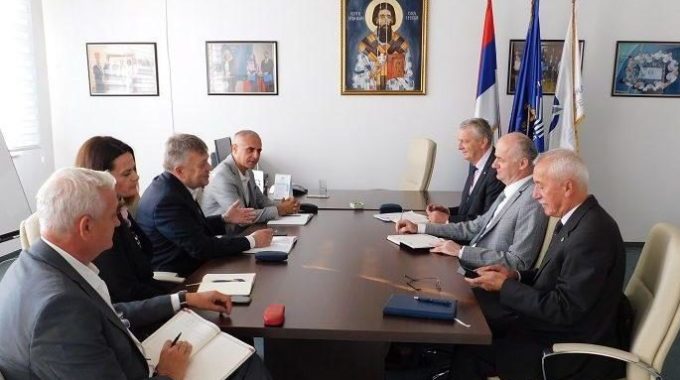 Visit of the University management to the Faculty of Security Science
Rector of the University of Banja Luka prof. Dr. Radoslav Gajanin, vice-rector for teaching and student affairs, prof. Ph.D. Strain Posavljak and financial director Duško Lazić visited on 23.09.2022. Faculty of Security Science.
In a conversation with the dean of the Faculty, prof. Dr. Predrag Ćeranić and members of the Collegium, Rector Gajanin spoke about the University's plans and activities aimed at improving the quality of the teaching process and other current issues important for the University.
Dean Ćeranić informed the University's management of the activities carried out by the Faculty in 2021/22. year and plans for the next academic year.