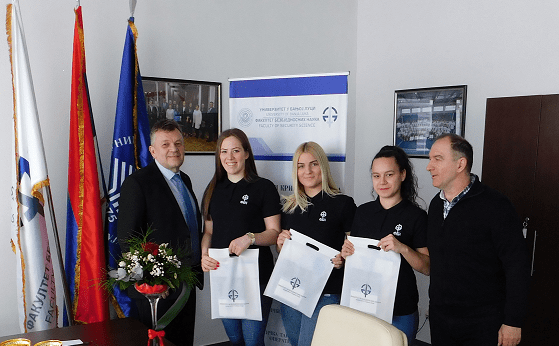 Three students of the Faculty part of Handball National Team of BiH
Three students from the Faculty of Security Science are in the first line-up of the women's junior handball team of Bosnia and Herzegovina, which will participate in the qualifying tournament for the 2021 World Cup from 24 to 29 March 2020.
The tournament is being held in Colombia, and the European champions will compete with the national teams of Colombia, Mexico, New Caledonia, Uzbekistan and Senegal.
On this occasion, the management of the Faculty and the Student Organization organized a reception for our students who are preparing to travel to Colombia.
It is our pleasure and honor that in addition to our dedicated work in fulfilling our teaching responsibilities, our students are also successful in various extracurricular activities and sports disciplines.