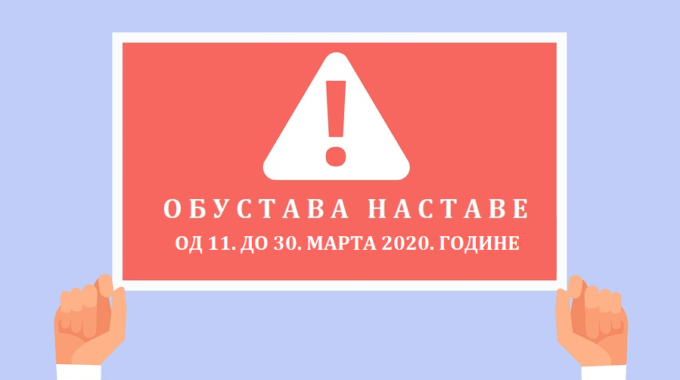 Suspension of lectures from March 11 to March 30, 2020
Pursuant to the Order of the Government of the Republic of Srpska on the Suppression of the Spread of the Corona Virus, the teaching process at all organizational units of the University of Banja Luka from 11 to 30 March 2020 shall be suspended.

The services of the Faculty of Security Science will operate on a regular basis.

We will notify you of any changes in a timely manner.