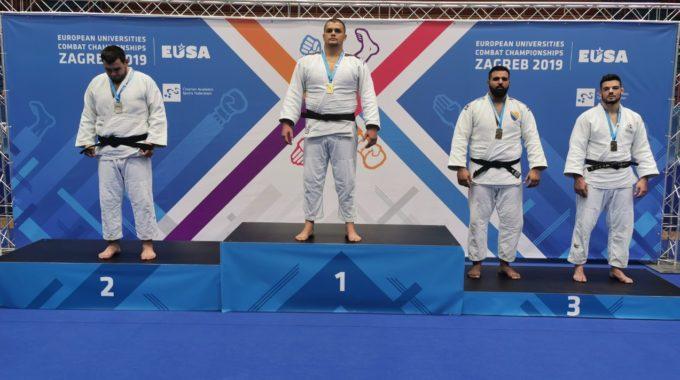 Vasilije Vujicic won the gold medal at the European students championship
At the European Judo Student Championship, held in Zagreb from 07/31/2019 to 08/02/2019 The students of the Faculty of Security Sciences of the University of Banja Luka, Vasilije Vujičić and Igor Glišić enrolled the competition. In a competition of over 1300 competitors from 404 Universities from 36 European countries, our student Vasilije Vujicic won a gold medal.
On his way to gold medals in the category plus 100 kilograms, Vujicic defeated representatives of Belarus, Poland, Germany, and Ukraine.
The Faculty's leadership, in cooperation with the student organization, supported the student initiative and made it possible to go to the European Championships and in the coming period will support all students who perform in front of the Faculty in various sports and scientific disciplines.
We thank and congratulate our colleagues for their success in presenting the Faculty of Security Studies, the University of Banja Luka and the Republic of Srpska in the best manner.