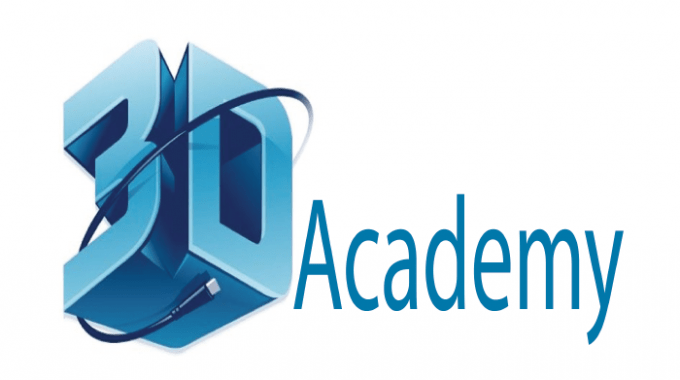 University of Banja Luka realizes "3D Academy" in order to introduce students of the University of Banja Luka with 3D technologies.
What is the "3D Academy" program?
3D Academy is a set of workshops and lectures consisting of 8 modules, intended for education in the field of 3D technologies. Under 3D technologies we include:- 3D modeling – "hard surface" and "sculpt"- 3D visualization – texture, light, render, postproduction,- 3D scanning and processing of 3D scanned models,- 3D printing – model preparation, printing, maintenance of printers,- Getting to know 3D markets – freelance, employment, independent 3D model sales.
Program maintenance: The program will last from March 11, 2019, to July 26, 2019, at the premises of the Innovation Center in Banja Luka (ICBL), at the address: Mladena Stojanovića 4.
Planned engagement: – lectures and exercises at the Innovation Center Banja Luka, 3 times a week from 17:00 to 19:00,- independent work (mandatory tasks after each lecture). Candidates who do not have a PC with satisfactory characteristics will be enabled to use computers at the Innovation Center (planned minimum of 18 hours per week). Candidates who successfully complete the training (regular attendance and regular stand-alone work are a mandatory requirement) acquire the right to practice for one month at MEDIA LAB.
After successfully completing the practice, there is the possibility of permanent employment in the MEDIA LAB. Applications The program is intended for students of a public university, and the application should contain the following:- filled in application form,- certificate from the faculty of the year of study and passing the exams, which is not older than 3 months,- CV with a picture, detailed data on previous formal and non-formal education, practices and work experience,- A motivational letter of a maximum of 200 words, which contains the reason for applying for the academy, as well as what the candidate plans to accomplish with the acquired knowledge. All documents must be submitted in PDF format to e-mail: dragana.ilibasic@icbl.ba.
Applications are open until February 25, 2019. All candidates who pass the first round will be invited to an interview, in order to finalize the process of selecting the participants.
The interview will be held in the period from February 26, 2019, to March 4, 2019. Additional information can be obtained by e-mail
dragana.ilibasic@icbl.ba
and valentina.pesevic@unibl.org, or by phone 051 / 340-605.