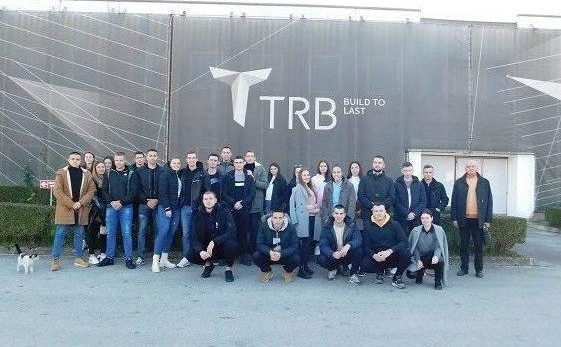 Students of the Faculty visited the Technical Overhaul Institute Bratunac
Second-year students of the Faculty of Security Science visited the Technical Overhaul Institute in Bratunac on Friday, November 25.
The visit was organized as part of extracurricular activities in the subject Engineering of Explosives and Explosive Materials, with the subject teacher Assoc. Saša Mićina, Ph.D.
The students visited the Institute's production halls, learned about the company's history and core activities.
Technical Overhaul Institute Bratunac is a private company engaged in the production and trade of weapons and non-combat assets for military and police use. It has existed since 1955, when it was part of the military-industrial complex of Yugoslavia.
The institute produces armored vehicles (Vihor and Despot), semi-automatic pistol (Vampir), demining machines, radar systems, mine igniters, command systems, etc.