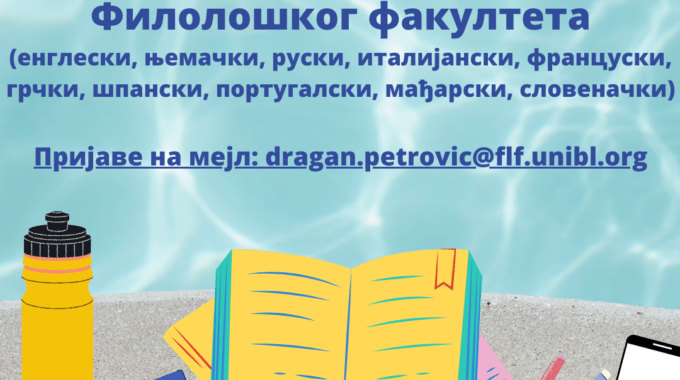 Summer conversation courses
The Center for Foreign Languages and Translation of the Faculty of Philology of the University of Banja Luka organizes summer conversation courses in foreign languages.
The aim of the courses is to introduce the participants to the language, culture and main features of the countries where these languages are spoken.
Beginners will have the opportunity to get rid of the potential fear of using the spoken language through a conversation in the chosen language, and advanced learners will have the opportunity to improve their knowledge. Participants will have the opportunity to study the following foreign languages: English, German, Italian, French and Russian, Greek, Spanish, Portuguese, Hungarian and Slovenian.
The courses are held online, in the afternoon from August 23 to 27, 2021.
Applications are possible until August 20, 2021 at the e-mail address dragan.petrovic@flf.unibl.org