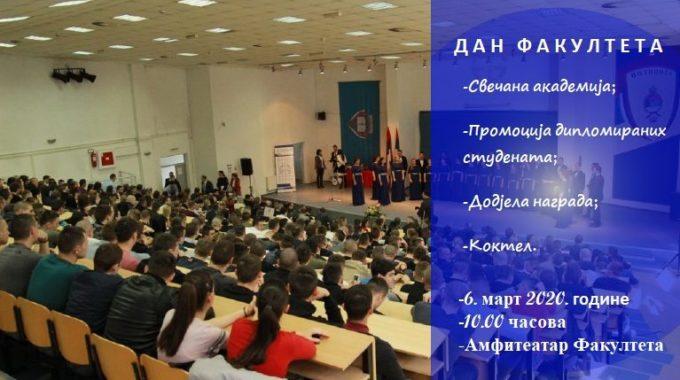 Faculty of Security Science Day
March 6, 2020
On March 6, 2020, the Faculty of Security Science will celebrate the third anniversary of its successful existence.
The ceremony and promotion of the graduates will be held in the amphitheater of the Faculty starting at 10.00 pm.
On this occasion the Faculty will award  and acknowledge deserving students, individuals and organizations.
The classess will not be held on March 6 so we  invite students to join the ceremony.