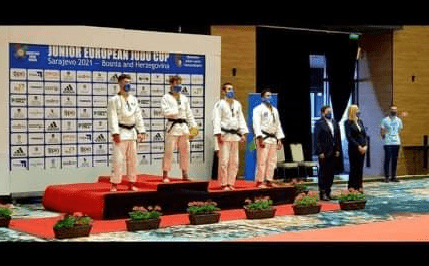 Božidar Vučurević won a bronze medal in judo at the European Junior Review
At the European Judo Cup for juniors (competitors under 21) held last weekend in Sarajevo, a student of the Faculty of Security Science, Božidar Vučurević, won the only medal for Bosnia and Herzegovina.
280 competitors from 24 countries took part in the prestigious tournament, and Vučurević won bronze in the category up to 81 kg.
With this success, our student has expanded the impressive list of won medals at the domestic, regional and European level.
The Judo Cup for juniors is a competition from the calendar of the World Judo Federation and the European Judo Union, in which participants win points for the world ranking list.
Božidar, congratulations!