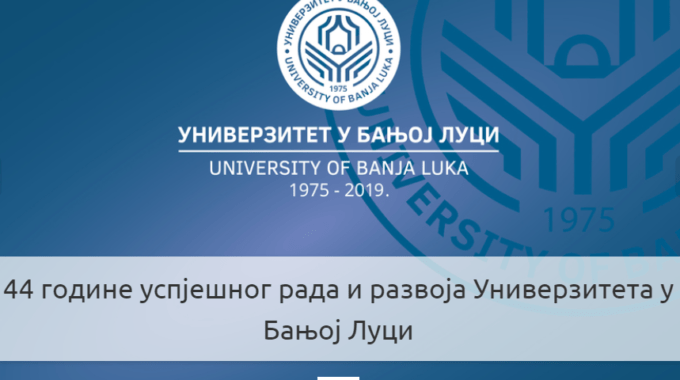 Ceremony Academy for 44 years of work at the University of Banja Luka and program of events
The academy on the occasion of 44 years of successful work and development of the University of Banja Luka will be held on November 7, 2019 at 12.00 in the National Theater of Republic of  Srpska.
By the end of December 2019, a series of events are planned to commemorate the University's 44 years.
The program of events see in Attachment.