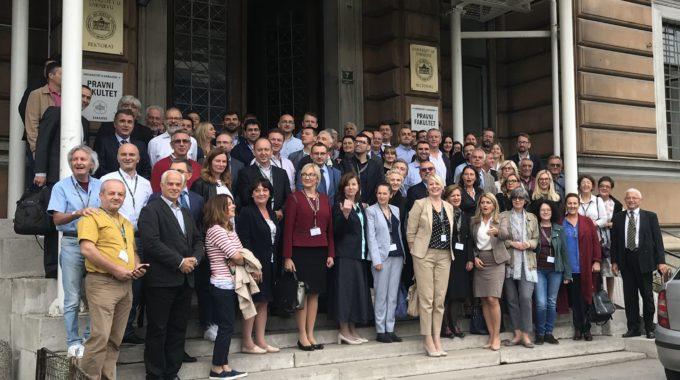 Radoslav Ivaniš and Milan Stanivuković at the final conference of NatRisk and BESTSDI projects
Representatives of the Faculty of Security Sciences, Milan Stanivuković and Radoslav Ivaniš, attended the final conference of NatRisk and BESTSDI projects in the field of enhancing higher education capacity supported by the European Union.
The conference was held at the Rectorate of the University of Sarajevo on September 4, 2019. The conference brought together participants from the Western Balkan academic community, prestigious European universities, government and non-governmental sectors, experts in higher education and curriculum development, information and communication industries, security, and resource and risk management.
The Faculty of Security Sciences as a partner participates in the implementation of the international project "Development of a Master Curriculum for Natural Disasters at Risk Management in the Western Balkans" (NatRisk) within the framework of the European Union's Erasmus + program.
As part of the project, a second cycle study of Natural Disaster Risk Management was initiated at the Faculty, in the academic year 2019/20. The second generation of students will be enrolled this year.
More about enrollment terms and conditions for the 2019/2020 academic year. read the year HERE.