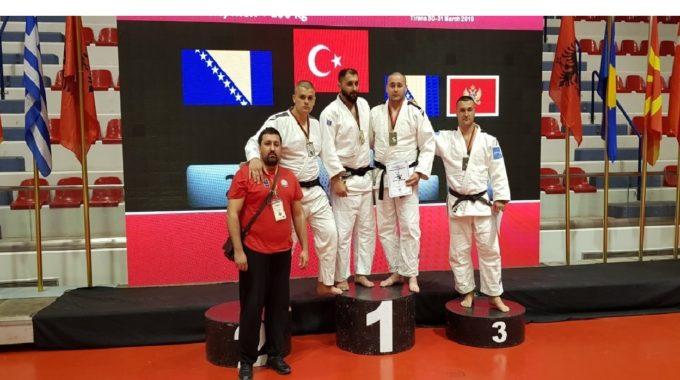 Vasilije Vujicic won a medal
At the Balkan championship for the seniors student of the Faculty of Security Studies at the University of Banja Luka, Vasilije Vujičić won a silver medal. In the first round Vasilije defeated member of the Montenegrin national team, in the second round member of the national team of Albania, and he was defeated in the final by a representative of Turkey.
On the second day of the competition in the team competition, he took the gold medal for the team of BiH.
Although still a junior, he made another significant result in the senior competition.
The next weekend will play on the European Cup for juniors, and in 15 days at the European Cup for senior citizens in Dubrovnik.
All competitions are preparations for the European Junior Championships this year in Finland.